How can I be sure my design will be centered?
When placing your design on a product you can easily center the artwork using the center button located in the design menu.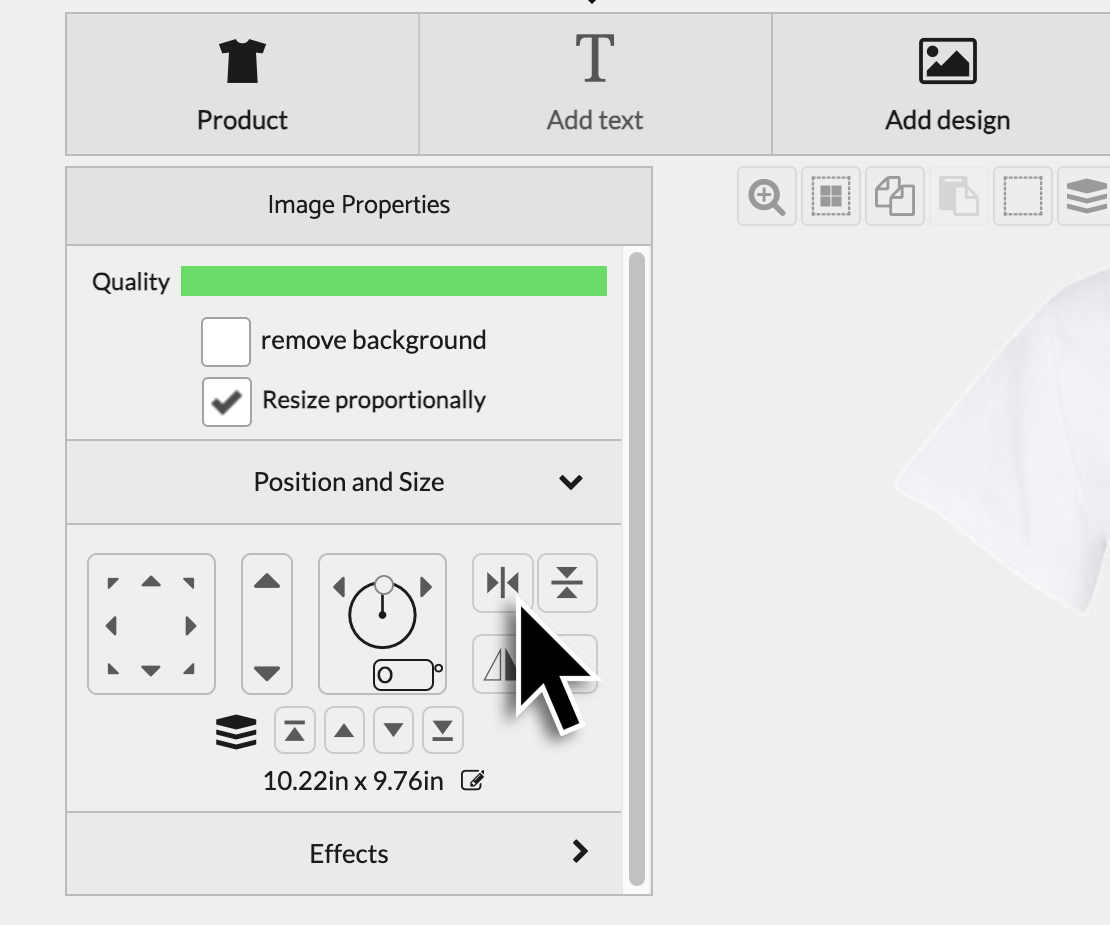 In some cases the product image may appear slightly off-center or the bounding box may appear off-center on the product, however it is standard operating procedure to assume that most designs are intended to be centered unless obviously placed off-center. At InstaShirt we strive for consistency and accuracy with every custom product we ship.
If you have a specific placement that is off-center and/or does not fit into the bounding box please make sure to leave a comment with specific instructions and we will send an additional digital proof to make sure the placement looks correct.